Book your next event @ Macon Creek…
…roughly 4,000 square feet of exceptional event space overlooking 80 historic acres once farmed by Henry Ford. Spaces in The Hive at Macon Creek include The Commons, The Chamber, The Kitchen, The Patio and even The Bus! Just 25 minutes from Ann Arbor & Adrian and less than 15 minutes from Saline, Tecumseh & Clinton.

Blazing WiFi
Ultra-fast Internet is available for all events across our entire complex.
Flexible Seating
Round table seating for 150, audience/lecture style rows for even more.
Curated Gallery Space
Our Chamber hosts a rotating gallery for the visual arts. We love local artists.
Grand Piano
We love music. Use of our grand piano in our grand lobby is always encouraged.
Commercial Kitchen
Directly accessible dishwasher, ice maker, commercial hooding and service window.
Thoughtful Amenities
Gorgeous bathrooms (with private lockers) and a spacious coat room are all accessible off The Chamber
Integrated A/V
Four screens with integrated projectors alongside integrated audio.
Superb Access
Expansive & well-lit parking, accessible entrances and easy loading areas make your event welcoming.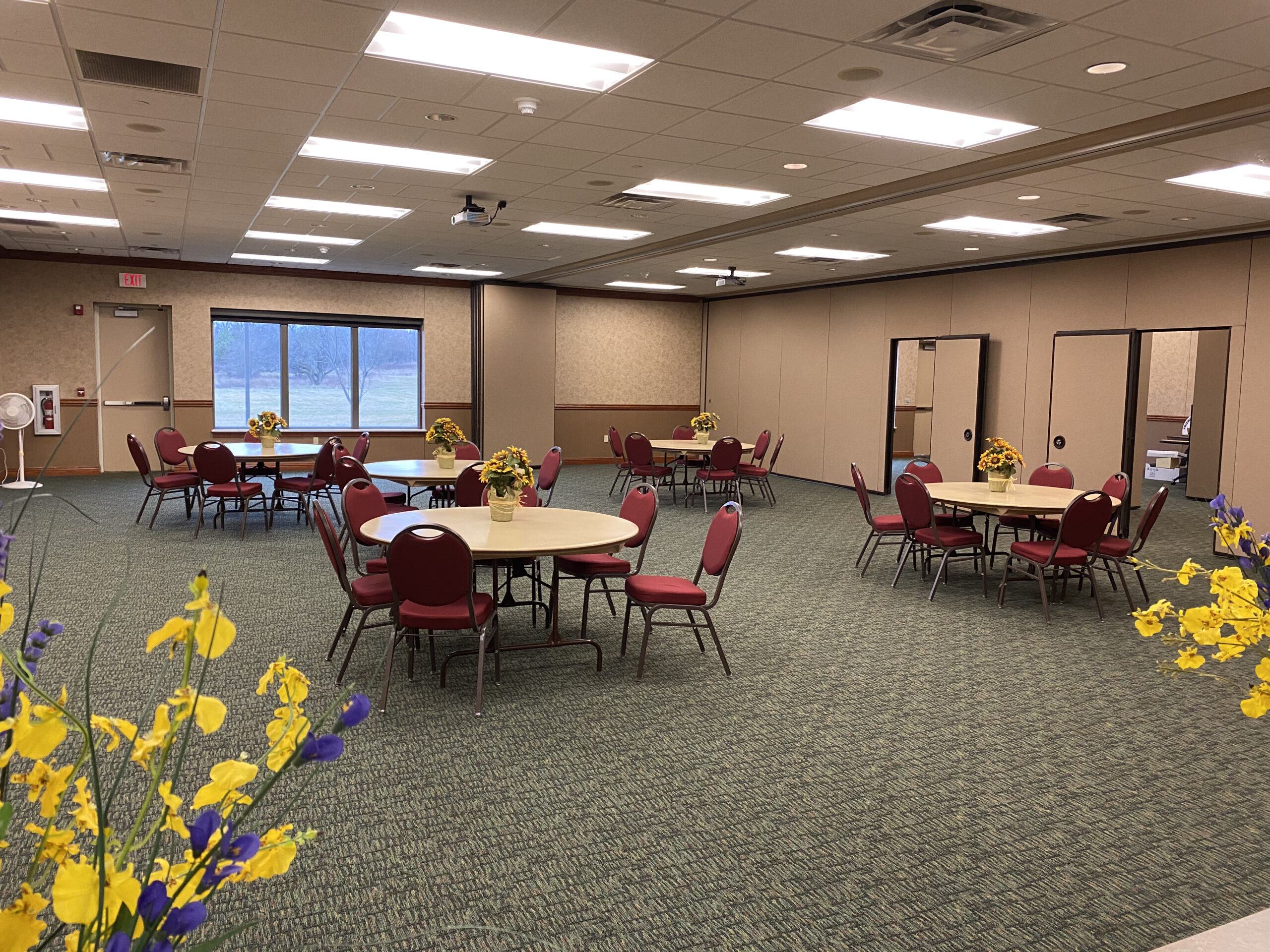 At 2,800 square feet, The Commons is the perfect place for any event: workshops, social gatherings, keynotes, hackathons, corporate offsites, community meetings, rehearsals and even car shows! The Commons can be divided into more intimate spaces to suit your needs.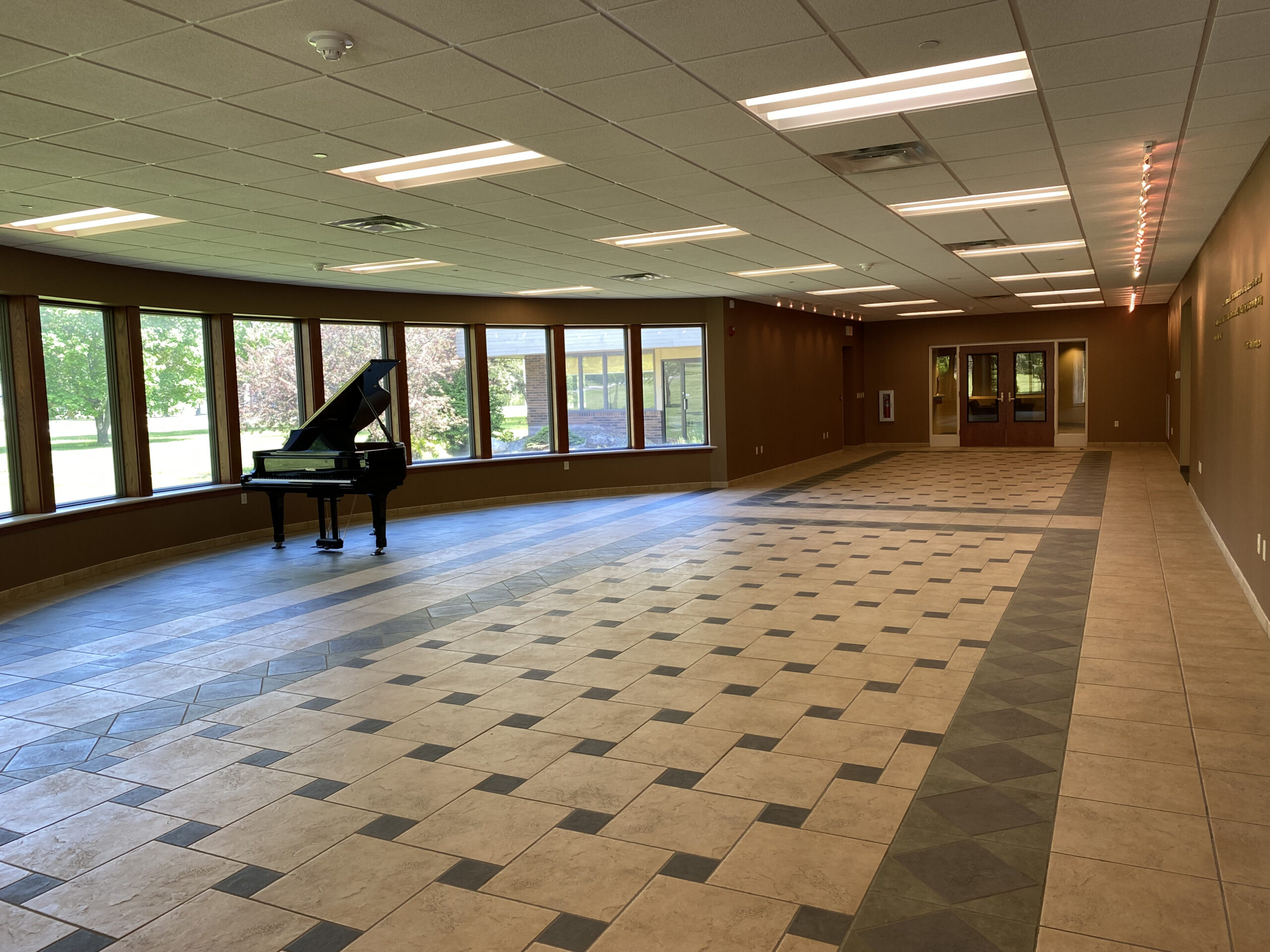 At roughly 800 square feet, The Chamber is the perfect place for a social gathering, recital, community meeting or small performance.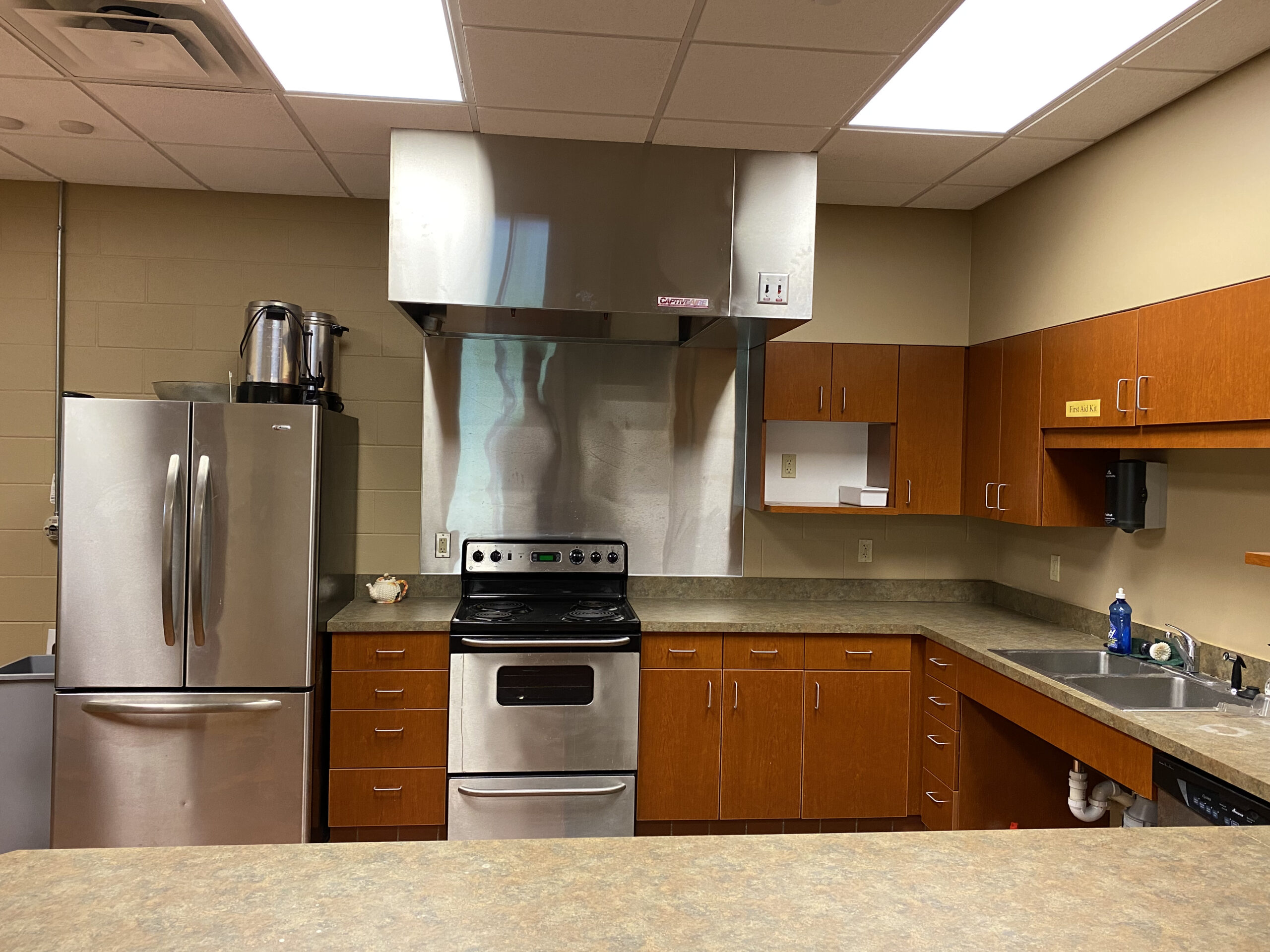 The kitchen is adjacent to The Commons, and is available as a separate facility year-round. As a small certified commercial kitchen, it's perfect for a catered event or small batch production.
Located on the east side of The Hive, The Patio is the perfect place for an outdoor gathering, casual cookout or informal meeting. Overlooking historic woods and Macon Creek itself, The Patio is a relaxing and inspiring part of our campus. Easy access to restrooms make this the perfect place to hang out all afternoon! Available in 2022.
Coming soon!! Located on the parking lot of The Hive at Macon Creek, The Bus is a soon-to-be-refurbished school bus featuring tables, coffee and internet! Available in 2022.
By using The Hive at Macon Creek, you are part of something bigger:
The Hive Project is a Michigan 501(c)(3).
The Commons
– 2,800 square feet
– Historic 80 acres
– Kitchen access
Commercial kitchen
The Chamber access
Huge windows overlooking fields & historic woods
Ultra-fast WiFi
Integrated A/V equipment
Grand Piano
Flexible seating (150-180)
Outside access (3 doors)
Art Gallery 
Accessible bathrooms, lockers & showers
Spacious coat room
Main Commons
– 1,100 square feet
– Historic 80 acres
– Kitchen access
Commercial kitchen
The Chamber access
Huge window overlooking fields & historic woods
Ultra-fast WiFi
Integrated A/V equipment
Grand Piano
Flexible seating (60-80)
Outside access
Art Gallery
Accessible bathrooms, lockers & showers
Spacious coat room
North Commons
– 550 square feet
– Historic 80 acres
The Chamber access
(with grand piano)
Huge window overlooking fields & historic woods
Ultra-fast WiFi
Integrated A/V equipment
Flexible seating (25-30)
Outside access
Art Gallery
Accessible bathrooms, lockers & showers
Spacious coat room
South Commons
– 550 square feet
– Historic 80 acres
The Chamber  access
(with grand piano)
Huge window overlooking fields & historic woods
Ultra-fast WiFi
Integrated A/V equipment
Flexible seating (25-30)
Outside access
Art Gallery 
Accessible bathrooms, lockers & showers
Spacious coat room
The Chamber
– 800 square feet
– Historic 80 acres
Grand piano
Arched windows overlooking campus
Ultra-fast WiFi
Outside access
Flexible seating (40-50)
Art Gallery
Accessible bathrooms, lockers & showers
Spacious coat room